Awnings in Easley and Greenville, Decks and Replacement Windows, Vinyl Siding and all Home Improvements, Simpsonville, Pickens, Liberty and Clemson, SC
Renovations got you down? Get the king on your side - Vinyl King! We offer the best materials and professional installation at an affordable price that will fit any budget. We do much more than just install siding ...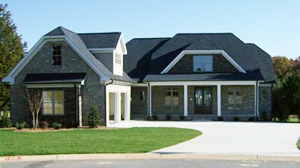 Loans provided by EnerBank USA (1245 E. Brickyard Rd. Suite 640, Salt Lake City, UT 84106) on approved credit, for a limited time. Repayment terms vary from 24 to 132 months. Interest waived if repaid in 365 days. 17.51% fixed APR, effective as of July 1, 2010, subject to change.
678 Anthony Road
Easley, SC 29640
Phone: (864) 859-7459
Mobile: (864) 380-0287

Additional service:

We will stain, paint and
waterproof decks and pergolas

Gutters 5" and 6" Seamless gutters

Rain Chains

Copper and others

Custom Built Garages

Detached Garages

Attached Garages

Storage Buildings

Utility Buildings

Painting (Exterior Painting Only)

Roofing
Shingle roofing
Metal roofing
Standing seam

Handicap Ramps
Aluminum Awnings

Patio covers

Sunrooms

Screened enclosures

Breezeways

Decks and Pergolas

Pressure Treated decks

Vinyl composite decks

Garden pergolas

Vinyl replacement windows

Energy Star energy efficient windows

Siding - All types of siding including:
Handicap ramps: Are you looking for a cheaper alternative for a wheelchair ramp? Look no further,
we will build a custom accessibility ramp that will look great and save you money.
Call on the Vinyl Siding Contractors at Vinyl King to get the job done right and on time.
Free estimates
References upon request
Call for current promotions
Call 864-859-7459 or 864-380-0287
Email us
or Click Here to Contact Us
Vinyl King are Licensed and Insured

Manufacturer's Warranty on Materials
10 Year Limited Warranty on Installations
Proudly serving Greenville, Piedmont, Easley, Pickens, Simsonville, Spartanburg and Anderson SC.